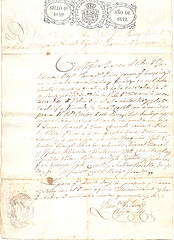 I'm not a big fan of certification, for various reasons. And now I've added another reason:
Mark Gallagher posted Noncertified IT pros earn more than those with certified skills, report shows
The report Mark Gallagher mentions seems to focus on linux skills. I hope it indicates a wider trend – companies looking for creative, inventive people who know how to do research, over people who wave a certificate.
From Marks post:
"A new report from industry research firm Foote Partners LLC finds that the average pay for noncertified IT skills topped that for certified professionals while compensation for IT jobs increased again in the third quarter of 2007. [...]
In May, Foote Partners reported a 9.1% increase in average salary among 149 noncertified IT skills over the last year, according to their IT skills pay survey.
[...]Foote Partners has been reporting that pay for noncertified IT professionals has been steadily increasing, while compensation for certified IT skills has been steadily declining for more than a year."
Further Reading: Nynke Fokma lists possible advantages in favour of 'certified agile professionals' in Certifiblation:
"Command recognition from customers, clients, executives, managers, coaches, consultants, and other developers."
I recognize people who wave a certificate. Probably not in the way they would like
It seems employers are doing the same….
In a follow-up post, Marc Gallagher quotes Bernard Golden:
Golden points out that certification is only good for demonstrating ability in established, commodified skills. The job market has shifted away from "standard issue stuff" in the industry, which demanded basic skills from large numbers of employees and Golden said those days are long gone. Drawn to certified credentials are organizations that still require professionals who can perform basic skills (cost centers, for example).
I value creativity and the ability to overcome obstacles over certification. What do you value?
Credits:Joaquim Bonet i Chambó 14-2-1817 (birth certificate) by art_es_anna